"Mi Hija Linda"

About us
The Guadalupe Art Program is a spiritual empowerment program.
Our mission addresses the issues of violence against women and children, with special attention to victims of human trafficking, children in foster care and migrant children from all over the world. Focused on the image of Our Lady of Guadalupe, the most ubiquitous icon in Latino culture, participants explore, develop, heal and deepen their spiritual lives through the arts. Through "Saints and Angeles" participants paint and explore their own guardian angels. Our "Sings of Peace" art retreats participants experience peace through art.


Here now are some of the particular aspects of the program that make these changes possible as the participants explore and express their creativity.



Art Segment: Using the image of Guadalupe as their model, the participants paint themselves into her corona, thereby placing them within her loving aura. In doing this, the participants have the opportunity to explore their own sacred beauty. These images have now moved beyond the canvas and the same theme has been extended to the creation of jewelry, gardens, pottery, quilts, and photographic images. The works of art have been displayed in exhibitions (Art and Altars) at several cathedrals – Episcopalian and Roman Catholic – in both Los Angeles and San Diego. Gallery 1055, Episcopal Diocese of California through March, 2014.


The art work has also been displayed at the United Nation's "Year of the Girl Child" exhibit for the Commission on the Statues of Women and Macy's Hispanic Heritage Month.

Participants from:
Episcipal Community Services Homeless Shelter, San Francisco
Diocese of California, Gallery 1055 in DioHouse, San Francisco Diocese
Diocese of Los Angeles and San Diego
Central Juvenile Hall in East Los Angeles
Cathedral Center in Echo Park
St. Paul's Cathedral San Diego
Dorcus House in Tijuana
(Foster Home for children whose parents are incarcerated in prison)
San Diego County Family Clinics
Southwest Key Detention Center - Unaccompanied Minors
Action Network San Diego - Victims of Human trafficking.
Art exhibit at UC Berkeley, Lutheran Student Chapel
​

​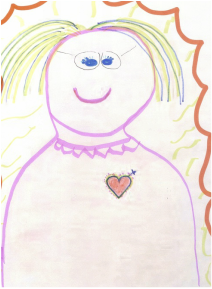 A Self-portrait of a 7 year-old girl from El Salvador in detention, awaiting deportation and separted from her mother. I asked her about the sword in her heart. She said, "When I find my mommy, I will take it out."

---
Silent Retreats & Workshops
Signs of Peace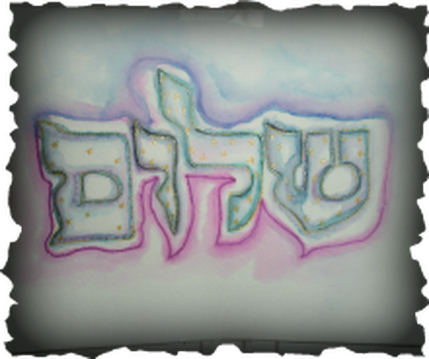 Through the art of painting and mosaic, participants use the Hebrew letters of Shalom and experience the blessing of the language of G_d and the angeles. Intentionally creating peace in our world and in their hearts.

---



"Saints and Angels"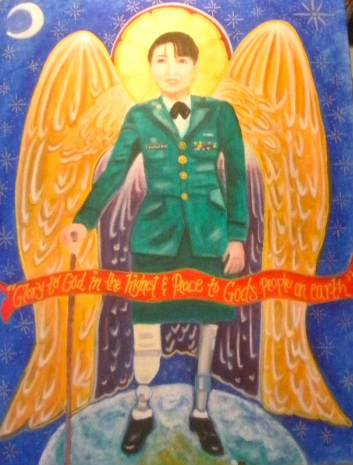 Art retreats/workshops
invites you to
explore the power of
Saints & Angels in our lives.


---

DISCOVER WORKSHOPS
EMPOWERMENT WORKSHOPS FOR WOMEN
CREATED BY THE LOS ANGELES OFFICE OF AIDS
SPANISH AND ENGLISH

Rev. Mary has presented the "DISCOVER WORKSHOP" in the U.S
and Latin America.
Please call for information on workshops and
our "Train-the Trainer" workshops


Binational HIV Conference
SAN DIEGO/TIJUANA
Women empowerment

SPANISH 12 STEP ALANON RETREATS WITH DRA. ANA ESTER
PUERTO VALLARTA, MEXICO

INSTITUTO NACIONAL DE LA MUJER
PATZCUARO , MEXICO

BIENESTAR HOLLYWOOD & SAN DIEGO

AIDS SERVICE CENTER PASADENA

SOUTHWEST KEY DETENTION CENTERS
STAFF WORKSHOP, SAN DIEGO

SAN DIEGO COUNTY FAMILY CLINIC

WOMEN'S RECOVERY HOMES
LOS ANGELES COUNTY

DOMESTIC VIOLENCE GROUPS
LOS ANGELES AND SAN DIEGO COUNTY

CENTRAL JUVENILE HALL
EAST LOS ANGELES

DORCUS HOUSE
TIJUANA, MEXICO

SAN YSIDRO HEALTH CENTER


EPISCOPAL COMMUNITY SERVICES
HOMELESS SHELTER, SAN FRANCISCO

St. Marta and Mary's in the Mission
San Francisco

Southwest Key Detention Center for
Unaccompanied minors in Pleasant Hill



.

'ACT LIKE A MAN'
WORKSHOPS FOR MEN
SPANISH AND ENGLISH